Scholarships are Available For New Attendees!
If you have a student in Kindergarten, First, Second or Third grade, contact us!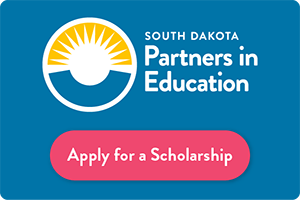 Bethesda Lutheran School admits students of any race, color, national and ethnic origin to all rights, privileges, programs and activities generally accorded or made available to students at the school.
It does not discriminate on the basis of race, color, national, and ethnic origin in administration of its educational policies, admissions, and other school-administered programs.
Curriculum
Bethesda provides a core curriculum that includes Reading and Language Arts, Mathematics, Science, Social Studies, Journaling, Art, Music, Library, Physical
Education.
Bethesda's multi-level Classrooms allow teachers to give each child the support and encouragement he or she needs to thrive. We offer a rare combination of caring teachers, small classes and volunteers for personal attention. A developmental approach in teaching is used to integrate subject matter.
The Kindergarten through Second Grade Language Arts programs offer both literature based Reading and strong phonics based Reading and Spelling programs. K-2nd Social Studies are incorporated into the "informational text" portion of the Language Arts.

Kindergarten and First Grade use the Saxon Math series. They travel through lesson 30 of the following grade. Saxon provides a very strong foundation in numbers and excellent handwriting experiences. Second Grade uses the Bridges Math. This helps them be prepared for and make a smooth transition to the public school. Bridges Math is about manipulation of objects to strengthen understanding of numbers, addition and subtraction up to 999.

K-2nd Science includes hands-on learning activities to make it our favorite time of day. Many creative times, trade-books, and online videos also add to the Science program.
Music: Justine Gricius, Darlene Jackson and Marianne Allen teach their own music programs Monday through Thursdays. Lynn Michelle (B.S. in Music Education) assists as needed. The Primary students have standards-based instruction along with performance/service for Seven Sisters (Nursing Home) and the Michael J. Fitzmaurice State Veterans Home (assisted living and nursing home). They visit each each place once a month and share songs and faith with the residents.
Bethesda receives a $1,000 grant from Black Hills Reads!
Philosophy:
Bethesda Lutheran School exists as part of the total ministry of Bethesda Lutheran Church, which is to help children know Christ (Jn. 17:3) and the make Christ known (Mt. 28:19-20) through prayer, worship, Bible Studies (2 Tim. 2:15), and service ministries (Ja. 1:27).
Therefore, Bethesda Lutheran School will:
Provide the best possible Christian education to all children in all curriculum disciplines through explicit and systemic study,
Be available to all children, regardless of race, creed or national origin,
Foster a value for physical health and positive social interaction as modeled by Christ,
Provide these in a loving, safe Christian atmosphere.